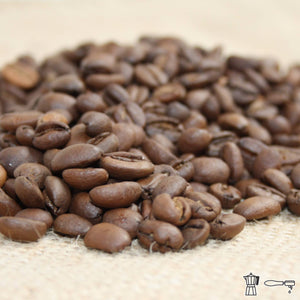 First blended as a replacement for hard-to-find Cuban beans, this blend now has its own cult following.
A blend of Dominican, Kenya and Papua New Guinea Amuliba, its characteristics of strong flavour, medium acidity and strong body are in high demand. 
It's stronger than our Espresso Blend and suitable for all brewing methods. We love it as a long black!